Dental technology has revolutionized the way dentists diagnose and treat oral health issues. The use of dental technology provides numerous benefits to both dentists and patients. It reduces the amount of time needed to diagnose and treat dental issues, reduces radiation exposure, and allows for more accurate diagnosis and treatment planning. By using these technologies, dentists can provide the best possible care for their patients. Cone-beam CT, digital radiography, intraoral scanners, and intraoral cameras are all examples of the latest dental technology utilized at Advanced Dental Center.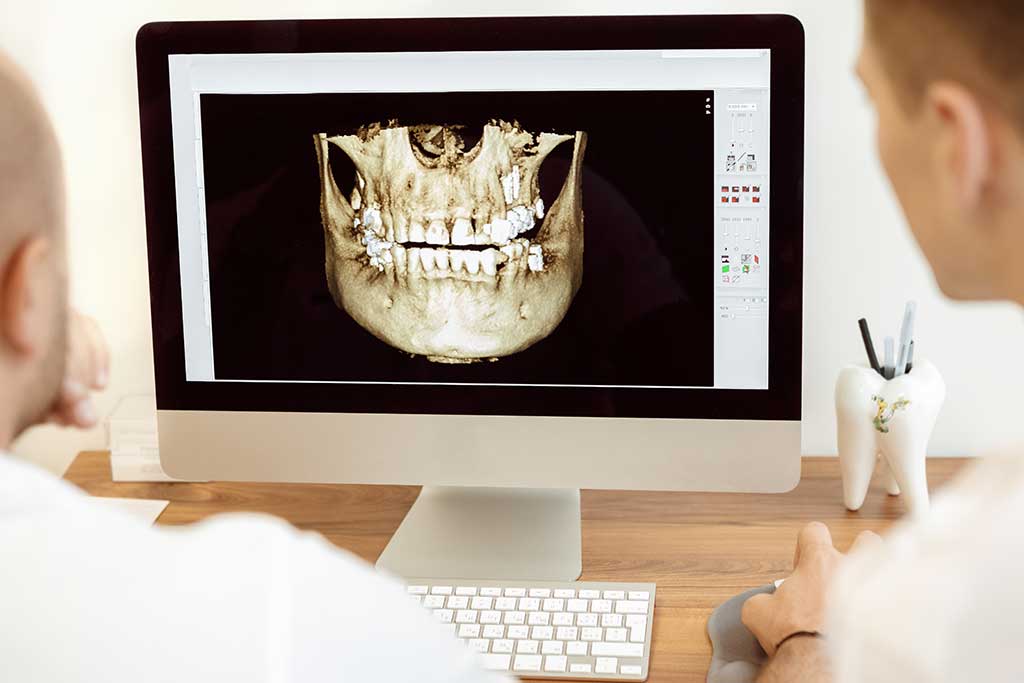 Cone-beam scanning is a type of x-ray imaging that uses a cone-shaped beam of radiation to create a detailed 3D image of the patient's mouth. This technology is used to examine the teeth, jaw, and surrounding areas in greater detail than traditional x-rays. It allows for more accurate diagnosis and treatment planning for complex cases. It can also be used to plan treatments such as dental implants and orthodontic work.
Digital radiography is an advanced imaging technology that uses digital sensors to capture high-resolution images of the patient's mouth. This technology is used to detect cavities, gum disease, and other problems that may not be visible to the naked eye. Digital radiography offers faster, more accurate imaging, with 90% less radiation than traditional film-based radiography, and the ability to store and share images electronically.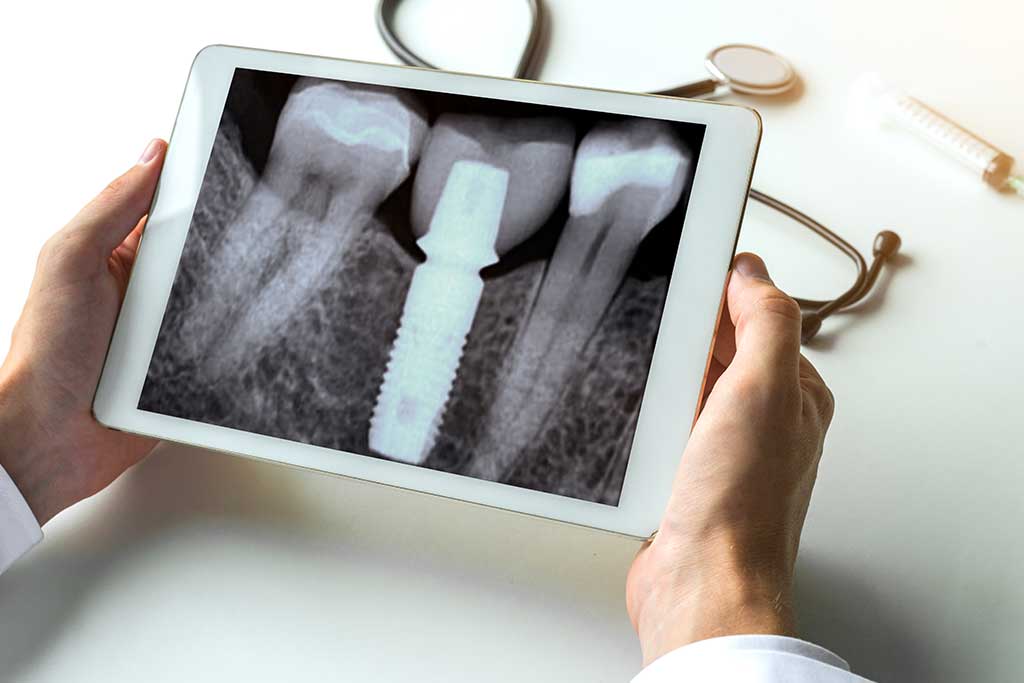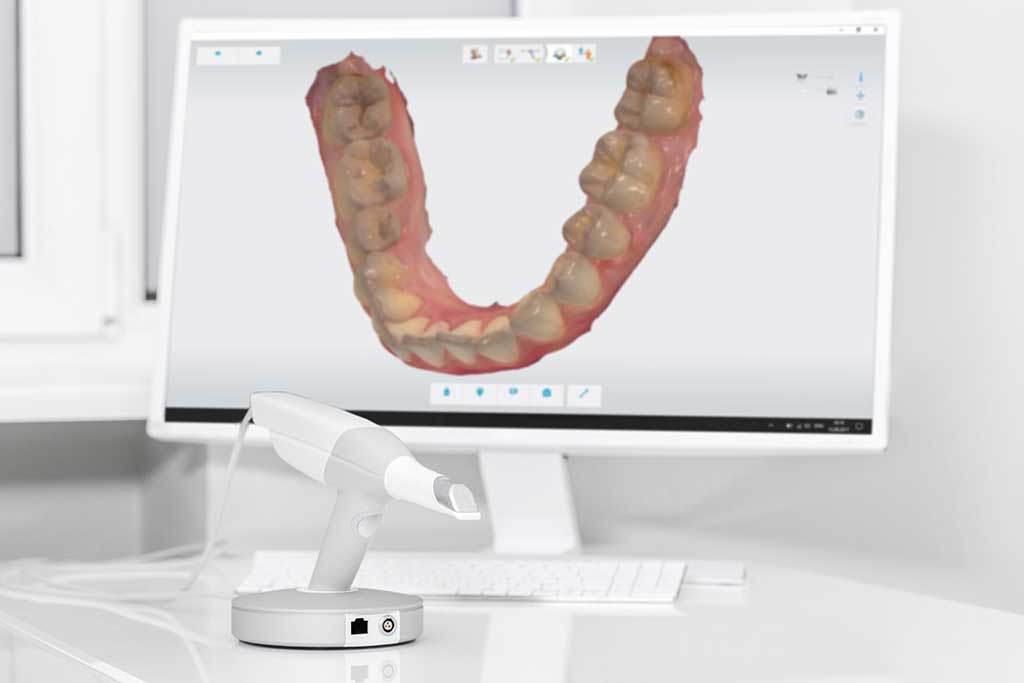 Intraoral Scanner
(Digital Impressions)
A dental intraoral scanner is a device used to scan the inside of the mouth in order to create 3D models of the teeth, gums, and other oral structures. It is used to make digital impressions of a patient's teeth, which can then be used to create crowns, bridges, mouth guards, as well as develop invisalign trays. The digital impressions that are created are more accurate than traditional impressions, which can lead to more precise restorations and appliances. It can also be used to monitor and track changes in the teeth and gums overtime.
A dental intraoral camera is a small, handheld device that is used to take digital images of the inside of a patient's mouth. The camera is attached to a computer, and the images can be viewed on a monitor by the dentist and patient. The camera can also be used to take pictures of hard-to-reach areas of the mouth, such as the back of the throat or the roof of the mouth.