Maintaining good oral health is essential for the overall well-being of your family. Choosing the right dental care for your loved ones goes beyond just finding a convenient location – it involves finding a dental practice that offers comprehensive services, a welcoming environment, and a team of professionals skilled in treating patients of all ages.
In this article, we'll explore some key factors to consider when selecting a family dentistry practice that will provide the best care for your family's dental needs.
1. Comprehensive Services for All Ages
When seeking dental care for your family, finding a practice that offers a wide range of services suitable for all age groups is crucial. From pediatric dentistry for your little ones to advanced treatments for adults and seniors, a comprehensive practice will save you time and effort by catering to the diverse needs of your family members.
Look for services such as routine check-ups, cleanings, orthodontics, cosmetic procedures, and emergency care, ensuring the treatment of all dental concerns under one roof.
2. Child-Friendly Atmosphere
Children require a special approach when it comes to dental care. Opt for a family dentistry practice that creates a warm and inviting environment for young patients.
A child-friendly waiting area, cheerful staff, and a dentist experienced in handling kids can make dental visits less intimidating and even enjoyable for your children. Early positive experiences can set the foundation for a lifetime of good oral health habits.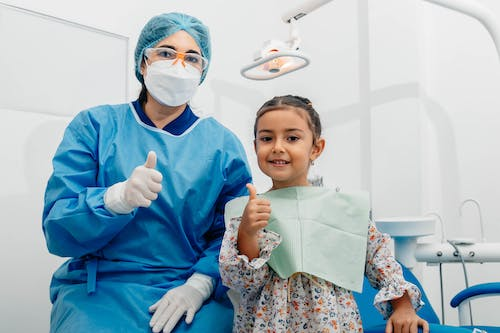 3. Qualifications and Experience
The qualifications and experience of the dental professionals at a family dentistry practice are paramount. Research the dentists' credentials, education, training, and specialized certifications.
Moreover, inquire about their experience in treating patients of various ages, as this will reflect their ability to adapt to different needs and comfort levels. A skilled and experienced dental team will ensure your family receives top-notch care.
4. Convenient Location and Hours
A conveniently located family dentistry practice with flexible hours can significantly ease the challenges of scheduling appointments. Choose a dental office accessible from your home, workplace, or children's school.
Additionally, check whether the practice offers extended hours, weekend appointments, or emergency services. This flexibility can accommodate your family's busy lifestyle and ensure dental care remains a priority.
Leading Family Dentistry Services in Germantown 
Discover comprehensive dental treatment services for all ages in a child-friendly environment. Our experienced dental care team ensures top-notch care, supported by glowing patient reviews. Make the best choice for your loved ones' smiles – schedule an appointment now at Advanced Dental Center!