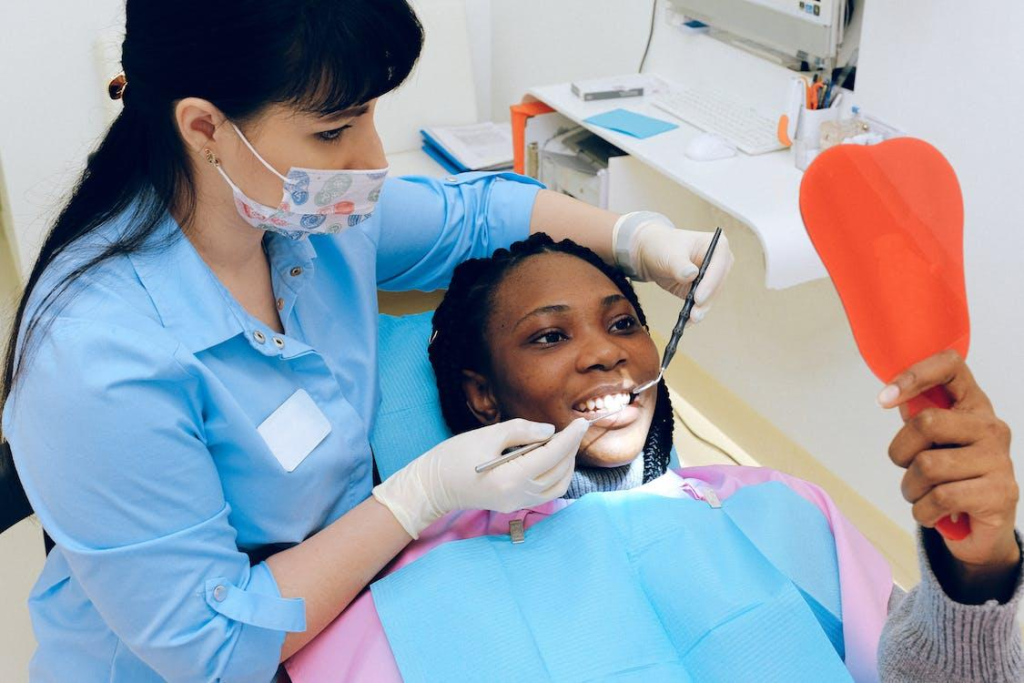 Like your primary healthcare provider, a dentist is your go-to person for all problems related to oral healthcare. However, similar to how there are different doctors for different medical issues, there are generally two types of dentists. While a general dentist is responsible for providing you with the basic oral healthcare services, a cosmetic dentist helps enhance your smile. So does this mean that a cosmetic dentist Frederic can provide general dentistry services, or not? Keep reading to find the answer.
General Dentistry
A general dentist performs routine checkups associated with oral health problems involving discomfort and pain. The job of a general dentist is to assess your teeth and help in preventing tooth decay, and in maintaining jaw structure. Being the primary dental healthcare provider to people of all ages, a general dentist doesn't focus on a specific aspect of dental practice but provides a wide range of services. Some standard general dentistry services include:
Dental checkup
Root canal treatment
Tooth extractions
Fillings
Oral cleaning and exams
TMD treatment
Oral cancer screening
A general dentist will also provide you with preventative care examinations to ensure that your teeth stay healthy. They can also fit sealants and mouthguards and provide a fluoride treatment.
Cosmetic Dentistry
Cosmetic dentistry is a field of dentistry that primarily focuses on improving the appearance and aesthetic of a person's smile. It concentrates on repairing chipped, broken, discolored, stained, and misshapen teeth and filling in dental gaps. Some common procedures that a cosmetic dentist Frederic provides are as follows:
Dental bridges
Dental implants
Onlays and inlays
Dental crowns
Dental bonding
Dental veneers
Teeth whitening
The Verdict
A cosmetic dentist Frederic can provide general dentistry services. Whether it is providing dental cleaning and oral exams, tooth extraction, root canals, or TMD treatment, a cosmetic dentist can provide you with all kinds of general dentistry services. This is because both dentists undergo the same training.
However, it is advised to choose the right dentist for what you're looking to get done. This means if you want to get a routine check-up, opt for a general dentist. However, if you want to enhance your smile by getting a teeth whitening treatment, dentures, or dental implants, a cosmetic dentist Frederic is the right person for the task. So, while both can provide similar treatments, you should go to the one that specializes in the treatment you're looking for.
Furthermore, when it comes to cosmetic and general dentistry, both branches often overlap. For example, if you are suffering from tooth decay, the general dentist will perform a tooth extraction or a root canal. As a result of this, the appearance of your teeth might change. You will then have to go to a cosmetic dentist to get a smile-makeover treatment, as required.
Advanced Dental Center provides various cosmetic and general dentistry services in Germantown. Visit our website to learn more about our cosmetic and general dentistry services, or click here to schedule an appointment right away!