Any kind of dental problem that needs immediate attention is described as a dental emergency. A dental problem doesn't always have to be an emergency. However, on average, there is a dental emergency visit to the hospital every 15 seconds in the country.
Here are three common dental emergencies you should know about:
Extreme Toothache
Did you know on average, there are more than 2 million annual visits to dental ER for extreme toothache in the US? A dental emergency like extreme toothache could be due to various dental problems. The two most common reasons are usually food stuck in teeth and pulp infections. If you experience a sudden toothache, here are some of the things you should do. You should rinse your mouth, preferably with warm water, look for any stuck food between your teeth and use floss or a toothpick to take it out (don't use a toothbrush as it might push it deeper).
If the pain is not caused by stuck food, it is advised to go to the dentist's office immediately. In case of infections, the dentist could prescribe measures such as mouthwash, suggest better cleaning techniques, and painkillers such as ibuprofen or naproxen.
Broken or Missing Dental Restorations
In some dental emergency cases, previous dental restorations become loose or fall out. If you ever come across a case of a missing or broken filling, you should stick sugar-free chewing gum inside the cavity or could also apply common dental cement before going to the dentist.
Similarly, if you come across a broken dental bridge or crown, schedule a dental appointment as soon as possible for dental restoration. Your dentist could use dental bonding material such as dental cement to fill the gaps and restore your dental crown or bridge shape. If it's a loose bridge, the dentist can remove and re-cement it if your teeth are still in their normal condition.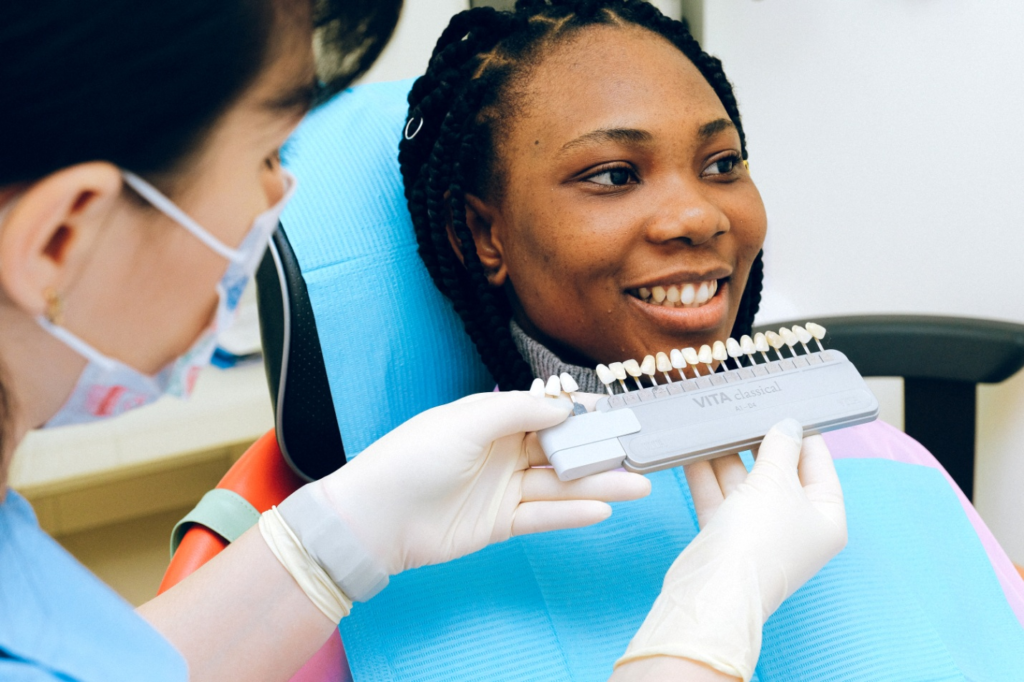 Injury to the Soft Tissues of the Mouth
Gums, lips, tongue, and inner side of the cheeks constitute soft tissues of the mouth. An injury to these soft tissues would result in bleeding. To be considered a dental emergency, the severity of the injury or cut needs to be checked. If it's a minor injury, rinse the mouth with a light saline solution, apply pressure to the bleeding site with a caffeinated tea bag or wet gauze piece for a minimum of 15 minutes, or hold a cold compress to the mouth for about 10 minutes is enough to stop the bleeding. If the bleeding does not seem to stop, it is a dental emergency and needs to be looked at by a dentist right away or a  periodontist if the injury is on the gums.
Dental Emergency Care in Germantown, MD?
A dental emergency is not only painful but can cause long-term damage to your precious dental health. Thus it needs to be looked at right away by an expert dental care specialist. If you are looking for a dental care clinic that provides excellent dental emergency service in Germantown, MD, we are here. We provide all types of dental care emergency services, including tooth extractions, broken crowns and bridges, dental implants, and bondings. You may also like to benefit from our teledentistry services.
Our emergency dental services are also easily accessible for people in Gaithersburg, Rockville, and Frederick, MD. So next time you get a dental emergency, give us a call.